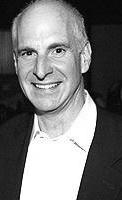 Ron Kastner is the founder and CEO of Future Spectrum Ltd., a UK company set up to develop and operate renewable energy sites throughout the UK. Future Spectrum currently has five wind farm sites in various stages of development in Central and Eastern Scotland, with a total of 75MW in planned generation.
Read
Prior to launching Future Spectrum, Ron was the founder and CEO of Capital Printing Systems, Inc., a New York-based financial printing company that supported the financial and legal community on financial transactions, printing and logistics. Ron built Capital Printing Systems into a $75 million per-year company and sold it in 2008. Ron is also actively involved in not-for-profit theater and has been a working producer of theater and film for over 20 years, with credits including productions of Gypsy, True West, and The Real Thing.
Ron is a partner in three successful New York City restaurants, including Five Points, Cookshop and Hundred Acres. Ron has also been on the board of Karen Horney Clinic, a low cost mental health clinic in NYC for over 20 years.