Arc Finance works with a wide range of partner organizations to increase access to clean energy and water. From financial organizations like investors, MFIs and remittances companies to grassroots practitioners that develop pro-poor technologies, Arc leverages a diverse body of expertise to carry out its work.
---
adelphi consult is a consulting firm, established in 2000, that focuses on the field of environment and development with projects that contribute to sustainable resource use and promote sustainable management. adelphi's services cover a variety of competencies including resource efficiency, corporate responsibility, energy and environmental management, finance and investment, sustainable management and reporting, sustainability entrepreneurship, waste management and recycling, chemicals policy, innovation policy, consumption and production, trade and business development, as well as integrated product policy and labelling.
---


The Ashden Awards for Sustainable Energy reward, promote, and support local sustainable energy programs in the United Kingdom and the developing world. Founded in 2001, Ashden has awarded cash prizes to more than 80 innovative projects, and Ashden promotes their work in local, national and international media. Today the Ashden Awards are an internationally recognized yardstick for excellence in the field of sustainable energy, assisting award winners to substantially increase the scale of their work and inspire others to replicate it.
---


Basel Agency for Sustainable Energy (BASE) is a nonprofit foundation headquartered in Switzerland that develops mechanisms to accelerate the financing of sustainable energy markets, with the ultimate aim of contributing global solutions to climate change, poverty mitigation, conflict prevention, and sustainable development.
---

Founded in 1997, the Canopus Foundation focuses its activities in the field of venture philanthropy, promoting private social investment and social enterprise to fight poverty and environmental degradation, and provides business development assistance for social entrepreneurs in developing countries that work in the field of clean energy technologies. Together with Ashoka, Canopus Foundation founded the "Solar for All" initiative.
---

The Citi Foundation is committed to enhancing economic opportunities for individuals and families, particularly those in need in the communities where Citi works, so that recipients can improve their standard of living. Globally, the Citi Foundation focuses its strategic giving on: microfinance and microentrepreneurship, small and growing businesses, education, financial education and asset building, the environment, and community development.
---
The Clinton Bush Haiti Fund was a 501(c)(3) nonprofit organization founded on January 16, 2010, by former U.S. Presidents Bill Clinton and George W. Bush, to aid the victims of the 2010 Haiti earthquake. The fund concluded formal operations on December 31, 2012.
---
Gaia Group is a consulting organization that partners with corporations, international organizations, and private and public institutions that are focused on innovative solutions for sustainability.
---
The Global Alliance for Clean Cookstoves, hosted by the UN Foundation, promotes the adoption of clean cooking solutions to spur universal adoption of clean cookstoves and fuels.  Launched in September 2010 by former U.S. Secretary of State Hillary Rodham Clinton at the Clinton Global Initiative, the Alliance aims to foster the adoption of clean cookstoves and fuels in 100 million households by 2020. 
---


MicroEnergy Credits is a social enterprise dedicated to empowering people in developing countries to make healthy, clean and affordable energy choices. MicroEnergy Credits helps microfinance institutions use cloud-based technology and last-mile services, to scale their energy businesses with carbon finance.
---
The Multilateral Investment Fund (or FOMIN, El Fondo Multilateral de Inversiones) supports economic growth and poverty reduction in Latin America and the Caribbean through encouraging increased private investment and advancing private sector development. It works with the private sector to develop, finance, and execute business models to benefit entrepreneurs and poor and low-income households; partners with a wide variety of institutions from the private, public and nonprofit sectors; evaluates results; and shares lessons learned.
---
Nexant is a consulting and services company providing solutions to utilities, energy enterprises, chemical companies and government entities worldwide. Founded in 2000 and headquartered in San Francisco, Nexant and its 650+ employees work from 32 global offices to improve customer engagement, boost operational efficiency, reduce costs and achieve superior business results through technical expertise and regional knowledge.
---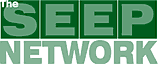 The Small Enterprise Education and Promotion (SEEP) Network, an international network and promoter of best practices in enterprise development and financial services, is a global organization whose membership is committed to reducing poverty through the power of enterprise. Since 1985, the SEEP Network has contributed to the documentation of best practice, convened key stakeholders, and established methodology for lateral learning, which offers a platform for inclusive and productive dialogue.
---
Tetra Tech is a global consulting firm that provides innovative solutions addressing today's pressing development issues. Tetra Tech offers integrated multidisciplinary international development services. Tetra Tech provides technical assistance to clients in Africa, Asia and the Near East, Latin America and the Caribbean, Europe and Eurasia, and the U.S.A.  It offers clients a range of planning, design, implementation and applied research services in several sectors including water and energy.
---
The United Nations Capital Development Fund (UNCDF) provides investment capital and technical support to both the public and the private sector. The ability to provide capital financing – in the forms of grants, soft loans and credit enhancement – and the technical expertise in preparing portfolios of sustainable and resilient capacity building and infrastructure projects, complements the mandates of other UN agencies and positions UNCDF as an early-stage investor to de-risk opportunities that can later be scaled up by institutional financial partners, philanthropic foundations and private sector investors.
---

United States Agency for International Development (USAID) is the lead U.S. Government agency that works to end extreme global poverty and enable resilient, democratic societies to realize their potential while advancing U.S. security and prosperity. Established in 1961 by U.S. President John F. Kennedy, USAID aims to enable inclusive, sustainable growth; promote free, peaceful, and self-reliant societies with effective, legitimate governments and; build human capital and create social safety nets that reach the poorest and most vulnerable.
---
The Western Union Company (Western Union), incorporated in 2006, is a financial services corporation engaged in money movement and payment services. The Company's services are available through a network of agent locations in more than 200 countries and territories. The Company operates in three segments, including Consumer-to-Consumer, Consumer-to-Business and Business Solutions. The Consumer-to-Consumer segment facilitates money transfers between two consumers, through a network of third-party agents. The Consumer-to-Business segment facilitates bill payments from consumers to businesses and other organizations, including utilities, auto finance companies, mortgage servicers, financial service providers, government agencies and other businesses. The Business Solutions segment facilitates payment and foreign exchange solutions, cross-border, cross-currency transactions for enterprises and other organizations and individuals.
---
Winrock International is a nonprofit organization that works with people in the United States and around the world to empower the disadvantaged, increase economic opportunity, and sustain natural resources. Winrock seeks to tackle problems where they occur, encouraging local initiatives in finding solutions to problems to promote long-term adoption of new ideas, technologies and practices.
---
The World Bank is a multilateral organization, established in 1944, whose mission is to end extreme poverty and boost shared prosperity. The World Bank provides low-interest loans and grants to developing countries for capital programs and promotes foreign investment and international trade to facilitate capital investment.
---
Other Supporters


Arc Finance receives pro bono legal services from attorneys at Pryor Cashman. This premier New York law firm is known for getting the job done right and doing it with integrity, efficiency, and élan.
---
The Salesforce Foundation leverages 1% of the company's product, equity and time to improve communities around the world using an "integrated philanthropy" business model.